Web Design from Purely Business to Purely Sensational
"everyone loves the new site"

We provide professional web design services without the inflated cost of an agency. Our communication is efficient our turnaround times are fast, and we are 100% American based.  Chris has over 20 years experience and has personally created or updated over 100 websites in the last 24 months alone.
You can hire us to update an existing site, or build a new one. Pricing for a new website will range from $500-$5000. If you tell us value is your #1 priority we can deliver that, if you tell us quality or design is your #1 focus we can deliver that. 
While few websites are identical most do share the same basic needs, then based on goals of hte site add one or two features on top of the basics. To help you understand our pricing, we have broken our pricing down into 2 tiers: Starter and Signature.
$500 Starter Package
Our lowest priced web design service is $500 and includes up to 5 pages. Additional pages are $100 each. A simple starter site can be launched within 3 days. You provide us your content, some general design guidance and an example site – and we do all the rest! After you see the first draft, you can send a single list of any changes you have ahead of go live. →
$1,200 Starter Plus Package
This is our most popular package, it includes up to 5 pages and is launched within 10 days. The primary difference between this and the lower priced "simple starter" is the additional time for design and the unlimited revision requests. The extra design time helps refine the look of your new site to give it a more bespoke feel. →
$3,000 Signature Package
Choose signature when you need more pages or advanced functionality. This package is typically chosen for websites that need either e-commerce,  advanced forms or a custom content type. Signature packages include up to 20 designed pages. →
$5,000 Signature Plus Package
Step up to Signature Plus when you need more pages or advanced functionality, and you want us to give the design a lot of attention; with unlimited revision requests until you love it.  →
Monthly New Website Package
If you would rather spread your initial investment over 4 months, we offer a monthly option. Choose any package, we frontload the effort in month 1 and host for free while in repayment. 
My expectations were high and I was not disappointed. Poshtone created a masterful design [and] invested the time to understand my business and audience and delivered a well thought-out design in less than 2 weeks. I have since came back to them several times to add more pages and features to my site.
Poshtone is absolutely amazing! I have been working with the company for over 3 years, and the continued quality of service is unmatched!They brought my design to life, and continue to help along the way! Any time that I have a problem, they are extremely responsive and more than happy to help.Chris particularly deserves much praise, as he has gone above and beyond from day 1!Thank you guys!

Tyler Stewart
20:06 22 Jul 21
Eve and Chris are a delight to work with - they brought my website into the modern day - its so fast and no longer requires expensive hosting - thank you guys.

Rita Pizzo
22:58 01 Feb 21
Chris at Poshtone made building my website easy and affordable. He took my business idea and made it into a great looking website!

Calvin Smallwood
13:33 13 Dec 20
Thank you for designing my website and getting it live fast. great work as always.

Cancel Lease
00:47 03 Dec 20
Thank you for your webdesign service, we use you every few months, for years now. each time reliable and gets the job done.

Bemka House of Caviar
19:25 22 Nov 19
we're so happy with the direction of our updated website from you- for far too long we went with the wrong agency for help but we're on track now. Our site is fast again, and customers can find our products and purchase them again. Thank you

Our deadlines were all met and our website was launched. We're so pleased we decided to use Websites depot to take over some other services for us. We now use them for SEO and PPC management.

john hartsell
06:32 05 Jan 18
Website turned out great, thanks guys. We'll be back for more for sure.

Crate Miami
01:11 26 Jul 17
Excellent job guys! Fixed several issues with our website that even our IT department was completely unaware of. They put us on the right path in regards to SEO, adwords, and facebook marketing. They have saved us much more money then what we've paid out to them. They completely revamped and modernized our site to better appeal to our target demographics. We have seen a noticeable difference in quality traffic and conversions. Highly recommend. Thank you again guys!

Thomas Mattison
17:50 10 Jun 17
10 Years I have been working with Chris to help me online with personal and professional needs. There is a good reason for that = he knows very well what they are doing, and I can always depend on them to get the job done on-time and within budget. If you need someone to help with any effort online, websites, seo, marking.. use POSHTONE>

Tristan Storm
22:11 30 Jan 17
Top notch web work from Poshtone. I am using them now for more than just my website, but SEO too. Great Miami Web Design Agency -IC

Eve Borgia
20:00 13 Jan 17

Freedom From Addiction
22:14 05 Jan 17
I've used Poshtone for multiple projects from design to full development of sites and SEM Campaigns. Having been around web based development for the last several years I can honestly say that Poshtone is the one that I've worked with that actually cares about the success of their work. Straight shooters and hit deadlines. I would recommend them for any project touching the web.

Chris Borgia at Poshtone has helped me grow my business by delivering a phenomenal website that has attracted many new clients. He is knowledgable and professional and always on top of the latest technology trends. He is my "go-to" guy whenever someone needs an SEO / website design referral.

Sally Golan
15:45 04 Oct 16
Included with Every Effort
Control – Many clients ask us to leverage a Content Management System like WordPress because they hear it's popular, free, extendable and easy to update.
All true. If you choose WordPress there are no additional fees. 
Peace of Mind –  If we setup an asset for you, we make sure you own and control it. Your domain, your host, your integrated accounts. All owned by you.
Our goal is to provide you a great web design service, not lock you in.
Focus on ROI – Your website is an investment, and as such it should address business needs and add value. We will design the site keeping your goals in mind.
All effort we conduct includes a return on investment focus.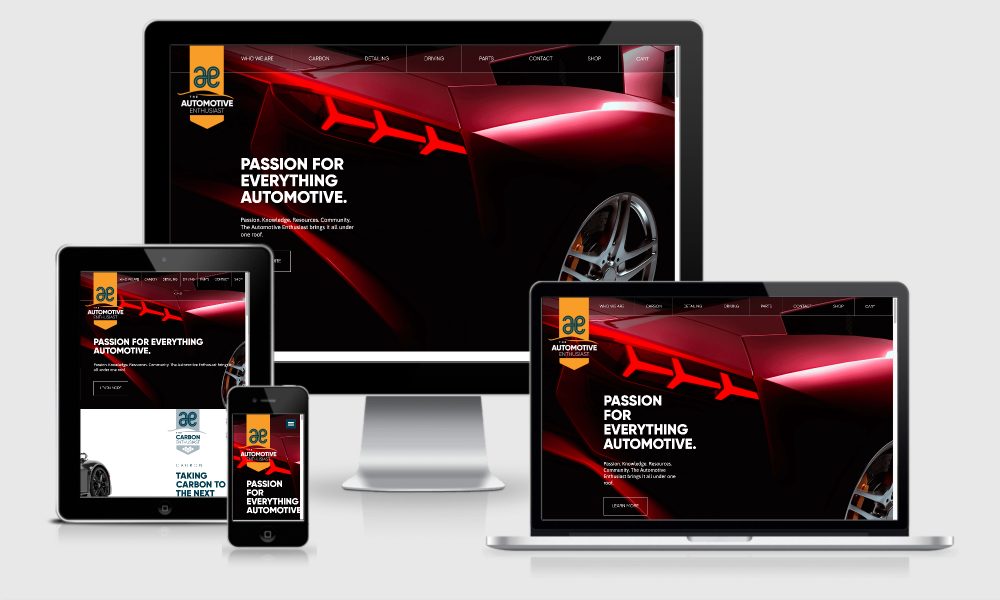 The Automotive Enthusiast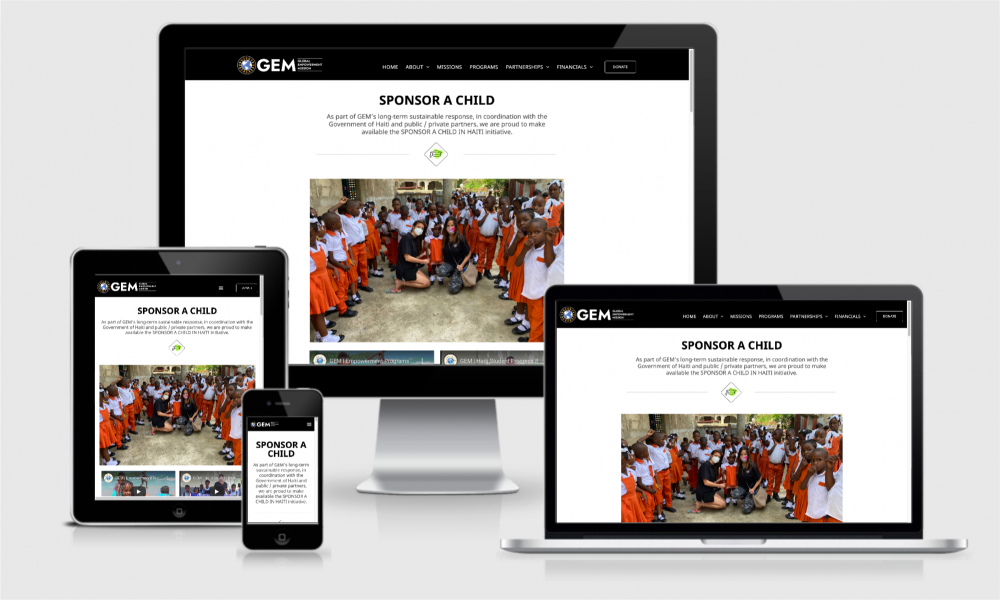 Global Empowerment Mission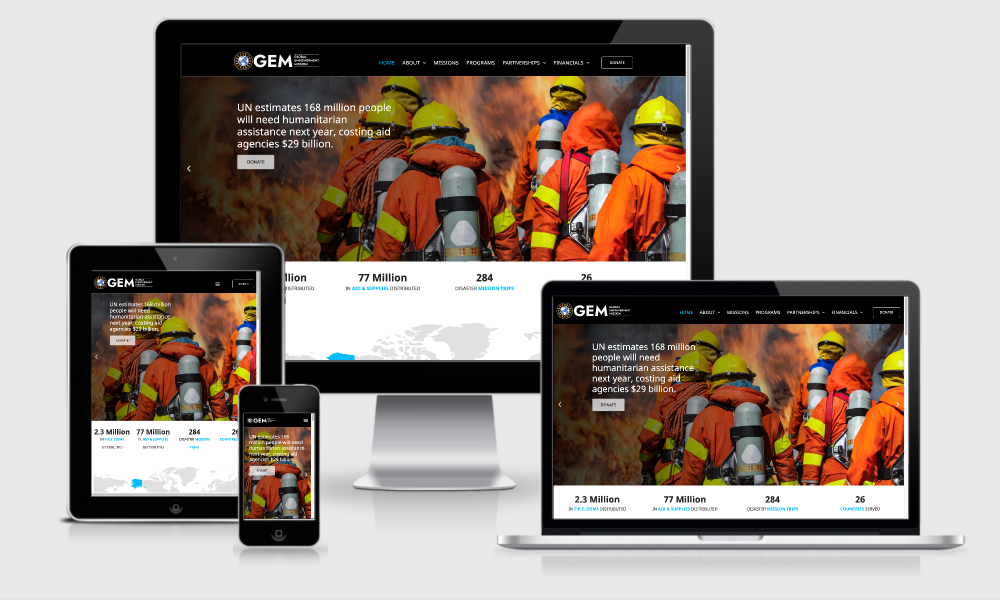 Global Empowerment Mission