Many website owners use WordPress as their websites content management system, and as such we've become really good at leveraging it for client needs.
Chris is no stranger to WordPress, he first started using the platform when it was called b2, back in 2001.
WordPress has become a very popular choice for website owners as it fits many needs, mostly because it is free and it has a powerful backend with a rich set of themes and plugins. Leveraging this ecosystem of plugins and themes means your site can be off to an impressive start without breaking the bank. No need to hire expensive designers and developers if you don't have to.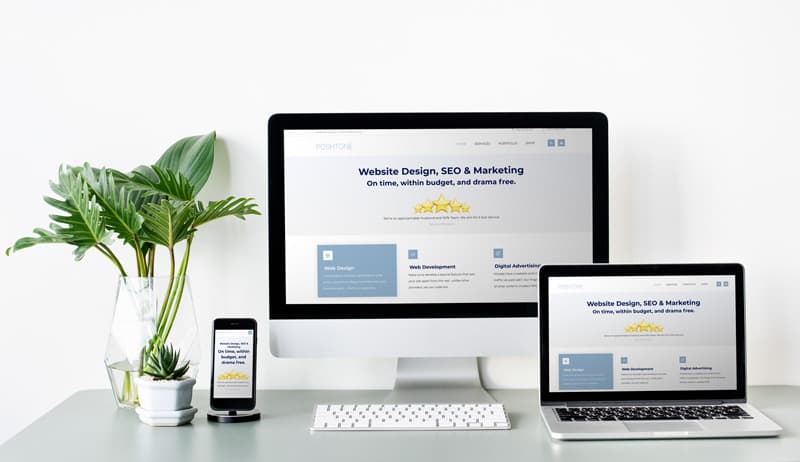 WordPress sites for E-Commerce,  Marketing, & Business

Theme Selection – Picking a good theme is not easy, but we're really good at it. In fact, we find that picking the right theme for your WordPress site, is one of the most important factors, so much so that we take considerable time making sure we pick the right one for you. Why? Because if we don't everything else after is so much harder. Who likes hard? Not us.
Show more
Show less
Plugin Selection – just like theme selection, features for the site, via plugins – we know how to pick em! The goal here is to keep it minimal. We choose the best, most flexible plugin solutions and no more. That last point, "no more" is critical. Too often we are called in for rescue work, and what we see when we log in as an admin, is 60, 70 sometimes 80 plugins. Most of which not needed. How does this happen? Because clients hire inexperienced developers who simply want to get a job done quickly, get paid and move on to the next job. We offer something different. We will not burden your site with unnecessary plugins.
Show more
Show less
Host Selection – Don't run your business on $5 a month hosting. At Poshtone, we know good hosts, and we pick hosts for your WordPress site, based on need. Your need. We also pick based on experience. Our Experience. We know what platforms offer what features, at what cost. And we help you pick a system based on your business needs.
Show more
Show less
Chris has been helping business leverage technology and the web since 1998. In that time he has gained experience in marketing, SEO, development, application program interfaces, system administration, ERP, Networking, SQL, and more; Chris brings over 20 years experience to the table as a trusted professional. In 2015 he earned a masters degree from Nova University in management information systems with a focus on website management.
Refined
WordPress has been around for nearly as long as we've been helping people leverage the internet. In that time, it's become a very reliable and refined solution.
Growth Platform
Do a search for who uses WordPress, and no doubt you will see some big brands use it. So, you'd be in good company if  you used it too.
Themes
There is no denying it, the success of the platform is due in part to the wide range of themes available, both free and paid. At Poshtone we leverage premium, paid, themes. Very often.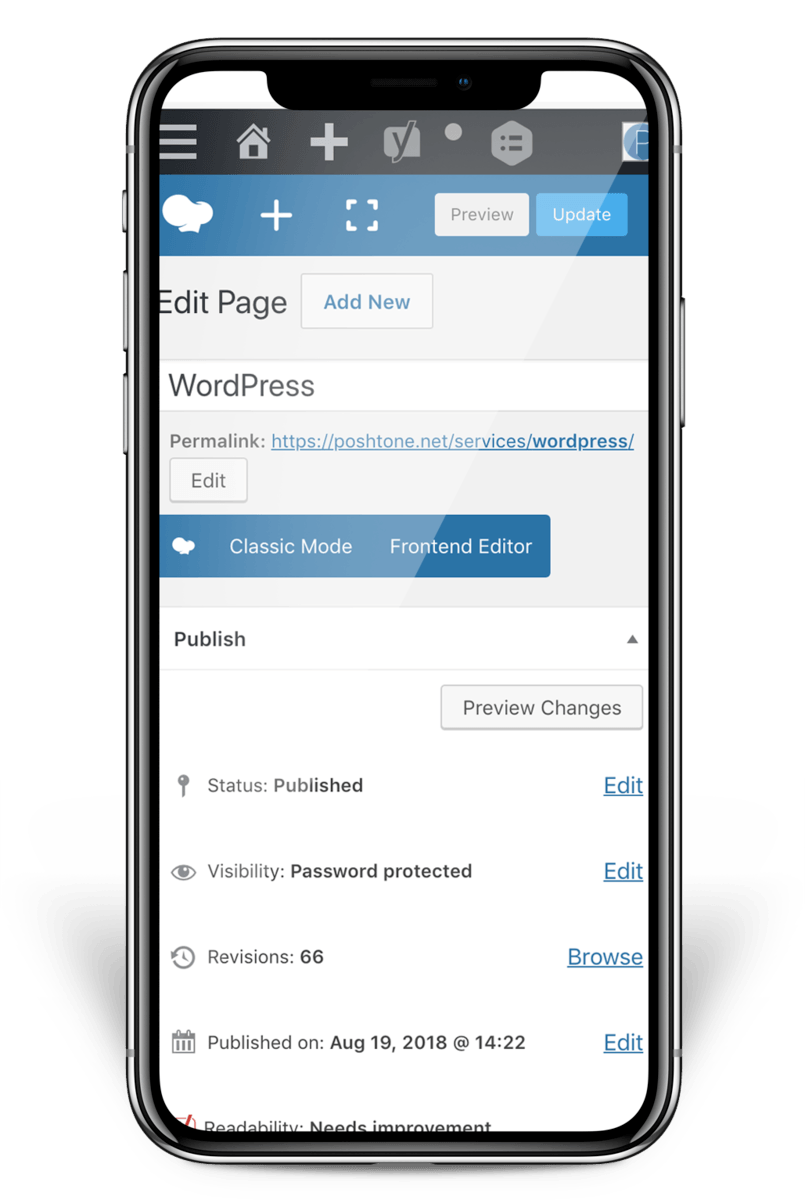 Plugins
There is no denying it, the success of the platform is due in part to the wide range of plugins available, both free and paid. At Poshtone we leverage premium plugins all the time. Each of which allow us to give clients new features, without huge financial resources.
E-Commerce
Using the power of WordPress in combination with Woocommerce has been our go to solution for e-commerce needs. Need your site to sell a good or services, we can help.
Local
Multi user, multi purpose, multi everything.
With WordPress you have the control
WordPress is, by far, the most popular open source Content Management System (CMS), used by approximately 75 million websites. WordPress is free to install, deploy, and upgrade. Thousands of plugins and templates power a flexible and simple interface, which reduces development costs and deployment time. Here at Poshtone we recommend WordPress for 8 out of 10 new projects.
Integration and 3rd party tools
Open source WordPress is currently powering more than 28% of the web – With more than 1.5 billion customizations available, people use WordPress more than any other content management system on the web. We can help you sort through those customizations and create a site that works best for you, and brings immense power to small, medium and large projects.
The possibilities are endless. So are the integration points.
Thanks to an active open source community, WordPress features and functionality are always expanding.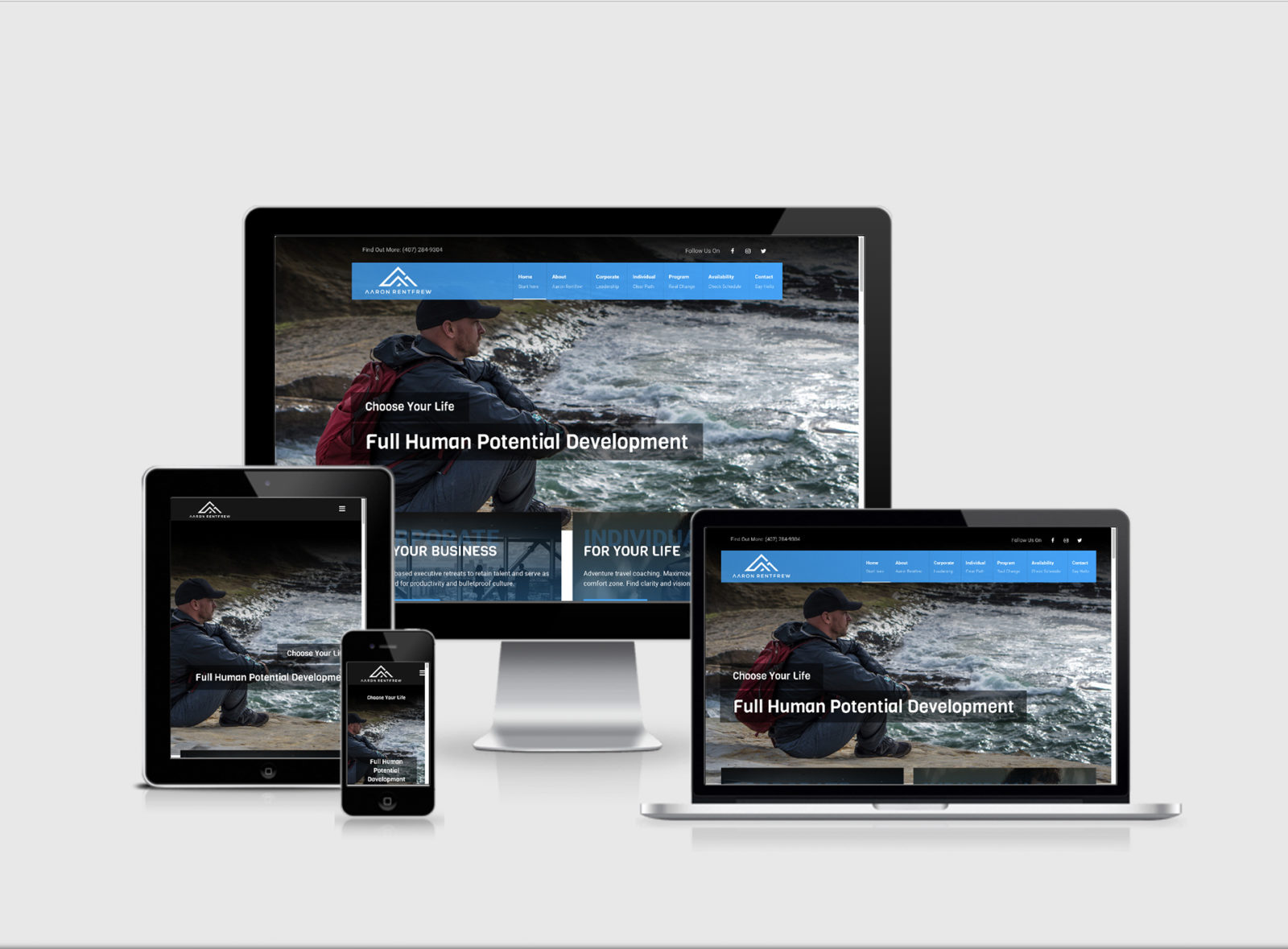 I've used Poshtone for multiple projects from design to full development of sites and SEM Campaigns. Having been around web-based development for the last several years I can honestly say that Poshtone is the one that I've worked with that actually cares about the success of their work. Straight shooters and hit deadlines…
Chris Borgia at Poshtone has helped me grow my business by delivering a phenomenal website that has attracted many new clients. He is knowledgeable and professional and always on top of the latest technology trends. He is my "go-to" guy whenever someone needs an SEO / website design referral.
10 Years I have been working with Chris to help me online with personal and professional needs. There is a good reason for that = he knows very well what they are doing, and I can always depend on them to get the job done on time and within budget. If you need someone to help with any effort online, websites, SEO, marketing.
Excellent job guys! Fixed several issues with our website that even our IT department was completely unaware of. They put us on the right path in regards to SEO, AdWords, and Facebook marketing. They have saved us much more money then what we've paid out to them. They completely revamped and modernized our site…
Chris and his team were fantastic to work with, they delivered a product that was professional and easy to use. I now have a great looking website that is easy to navigate and easy for me to update myself if I need to. I'm extremely pleased with the results!

Web Sites We've Recently Launched