Web Development is different from web design. With nothing but web design, no development, we can meet the needs of most clients. Which is great because not having to do much development keeps your costs down.
At Poshtone, unlike many new "web agencies" we know how to develop too. So, when you ask us to help you do something above and beyond what a premium theme or plugin can do, the answer can be yes, and the result: impressive.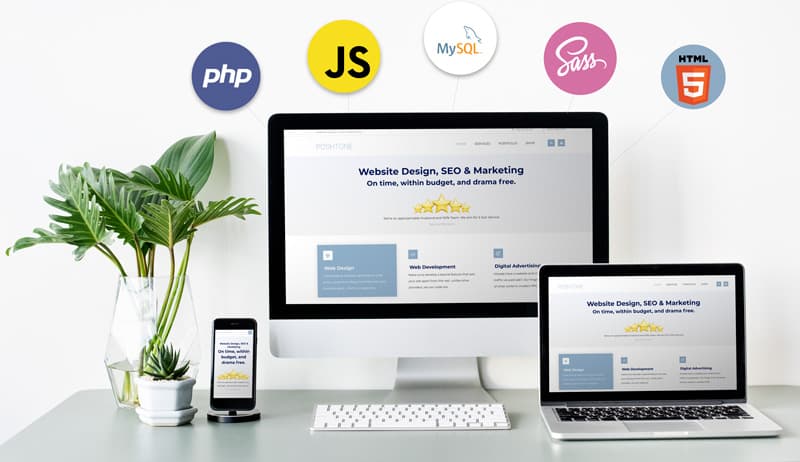 Web Development from Sure to Sure to Impress

Control – Would you like to be able to have an idea, and be able to someone help you make it happen, no compromise?  That's control. Control over the user experience, control over the quality of the produced product. We offer that.
Show more
Show less
Peace of Mind – unlike some in the industry, we engineer our service offerings and your accounts in a way that is 100% in your best interest – not ours. We find it more than discouraging that many in this industry will sometimes try and use their knowledge of complex technology to squeeze money out of clients. We don't run this business because we have to, we run it because we like helping people.
Show more
Show less
Options – having a pool of talent to tap when various needs arise is what helps ideas succeed. With us, the option to explore new tasks, or dive deeper into existing tasks, is always present. What we offer are options.
Show more
Show less
Chris has been helping business leverage technology and the web since 1998. In that time he has gained experience in marketing, SEO, development, application program interfaces, system administration, ERP, Networking, SQL, and more; Chris brings over 20 years experience to the table as a trusted professional. In 2015 he earned a masters degree from Nova University in management information systems with a focus on website management.
Quality
Code quality inline with modern best practices for maintainability and portability.
Inviting
Code so pretty that any developer should be able to understand and modify it in the future.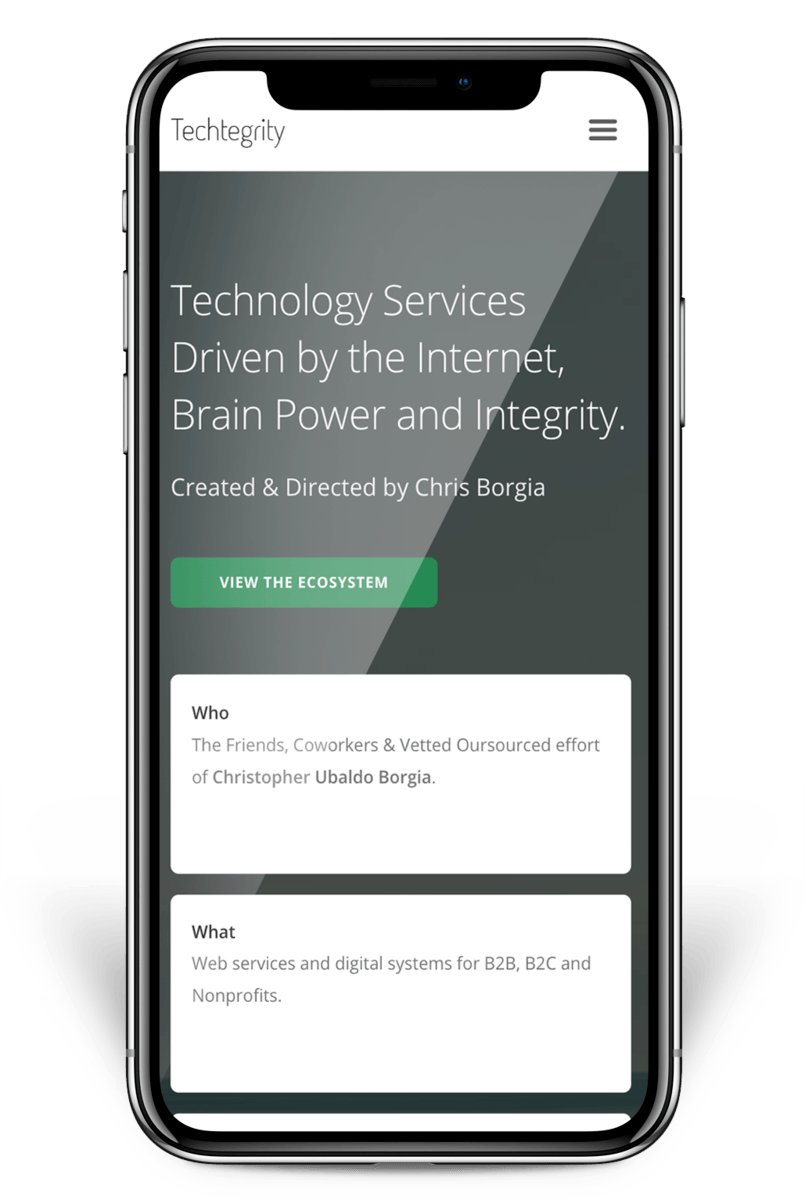 Well Commented
Comments throughout the code make it easy to understand.
Source Controled
Anytime we create or edit a codebase, we commit the code to a git repo for source control. Great for backups, multi dev environments and  for version control
Modular
We can write code that is integrated or independent of existing systems. This way you can add or remove features as needed.
I've used Poshtone for multiple projects from design to full development of sites and SEM Campaigns. Having been around web-based development for the last several years I can honestly say that Poshtone is the one that I've worked with that actually cares about the success of their work. Straight shooters and hit deadlines…
Chris Borgia at Poshtone has helped me grow my business by delivering a phenomenal website that has attracted many new clients. He is knowledgeable and professional and always on top of the latest technology trends. He is my "go-to" guy whenever someone needs an SEO / website design referral.
10 Years I have been working with Chris to help me online with personal and professional needs. There is a good reason for that = he knows very well what they are doing, and I can always depend on them to get the job done on time and within budget. If you need someone to help with any effort online, websites, SEO, marketing.
Excellent job guys! Fixed several issues with our website that even our IT department was completely unaware of. They put us on the right path in regards to SEO, AdWords, and Facebook marketing. They have saved us much more money then what we've paid out to them. They completely revamped and modernized our site…
Chris and his team were fantastic to work with, they delivered a product that was professional and easy to use. I now have a great looking website that is easy to navigate and easy for me to update myself if I need to. I'm extremely pleased with the results!

Web Sites We've Recently Launched