Pay-per-click ad campaigns can be an effective way to drive traffic to your site and increase brand awareness in search results. But, it's very easy to waste ad spend and time with an ineffective strategy. Pick the wrong agency or team, or try and go at it without a plan, and it's likely you will waste money and will not reach your intended audience.
At Poshtone, we have a team of competent and certified technical PPC experts who have managed a variety of PPC campaigns. We do search ads, shopping ads, and video ads. We work with our clients to develop strategic PPC campaigns, with a focus on industry-specific metrics for success.
Need traffic now? We can place a well-targeted ad on top of search results and your site will gain traffic. Need that paid traffic to have a higher ROI. We can help.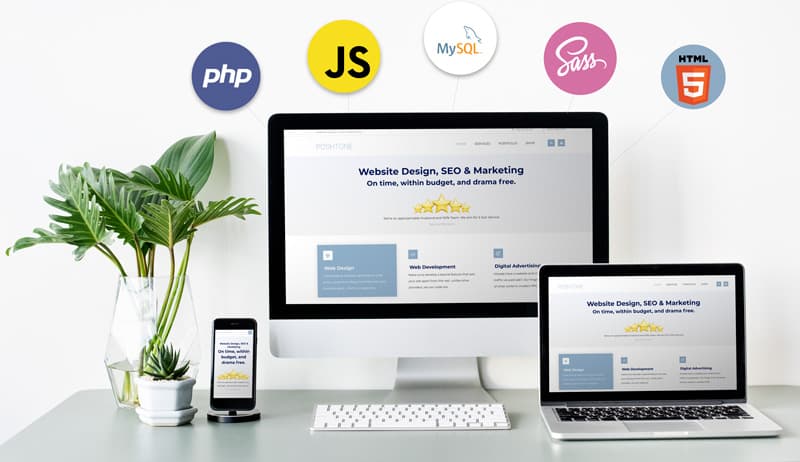 A Winning Strategy for Immediate Traffic Gains

The Search Keyword is the word or words users enter into the search box.
The Paid Search Results are for site owners who bid and pay Google for that ad placement. You can bid more to increase your chances of having your ad placed above other ads, but bidding and paying more does not always mean better placement.
The Organic Search Results is unpaid, and placement here is based on many factors, reach out to us if you're interested in having us help you gain better search engine results.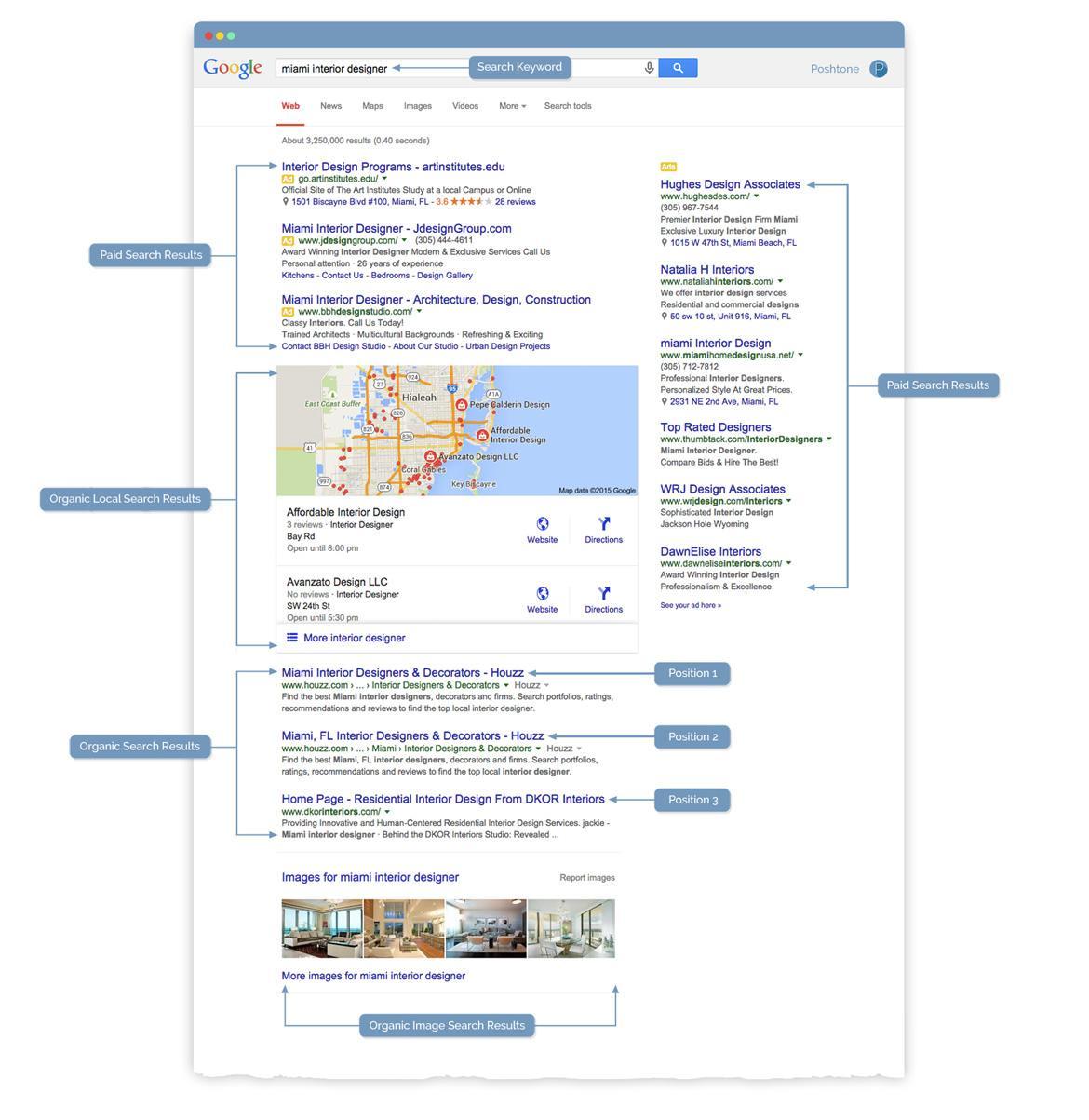 Control – If you want to manage your own website and content – you can! We often leverage a Content Management System, like WordPress for our website, builds. This way, if you want to perform your own upkeep on your own site, you can very easily (or hire a manager for a low price).
You can add new content, or replace pictures, and easily update your text.
So easy to do yourself, or hire help from any one of the thousands of freelancers who can help.
Show more
Show less
Peace of Mind – unlike some in the industry, we engineer our service offerings and your accounts in a way that is 100% in your best interest – not ours.
We find it more than discouraging that many in this industry will sometimes try and use their knowledge of complex technology to squeeze money out of clients. We don't run this business because we have to, we run it because we like helping people. You own your accounts, you own your domain, you own what you should own, everything.
Show more
Show less
Satisfaction – our goal is not simply to hand over a great looking, but also make sure it works well and delivers your customers the features and content they need. Further, we want you to be happy with it.
We go the distance to understand your needs, first… then we go the distance to pick a path for delivery and properly set your exceptions. We find this is a great way to make sure we both remain happy and stress-free in the process. This should be fun! We think so.
Show more
Show less
Chris has been helping business leverage technology and the web since 1998. In that time he has gained experience in marketing, SEO, development, application program interfaces, system administration, ERP, Networking, SQL, and more; Chris brings over 20 years experience to the table as a trusted professional. In 2015 he earned a masters degree from Nova University in management information systems with a focus on website management.
I've used Poshtone for multiple projects from design to full development of sites and SEM Campaigns. Having been around web-based development for the last several years I can honestly say that Poshtone is the one that I've worked with that actually cares about the success of their work. Straight shooters and hit deadlines…
Chris Borgia at Poshtone has helped me grow my business by delivering a phenomenal website that has attracted many new clients. He is knowledgeable and professional and always on top of the latest technology trends. He is my "go-to" guy whenever someone needs an SEO / website design referral.
10 Years I have been working with Chris to help me online with personal and professional needs. There is a good reason for that = he knows very well what they are doing, and I can always depend on them to get the job done on time and within budget. If you need someone to help with any effort online, websites, SEO, marketing.
Excellent job guys! Fixed several issues with our website that even our IT department was completely unaware of. They put us on the right path in regards to SEO, AdWords, and Facebook marketing. They have saved us much more money then what we've paid out to them. They completely revamped and modernized our site…
Chris and his team were fantastic to work with, they delivered a product that was professional and easy to use. I now have a great looking website that is easy to navigate and easy for me to update myself if I need to. I'm extremely pleased with the results!

Web Sites We've Recently Launched